What You Should Know About Split Training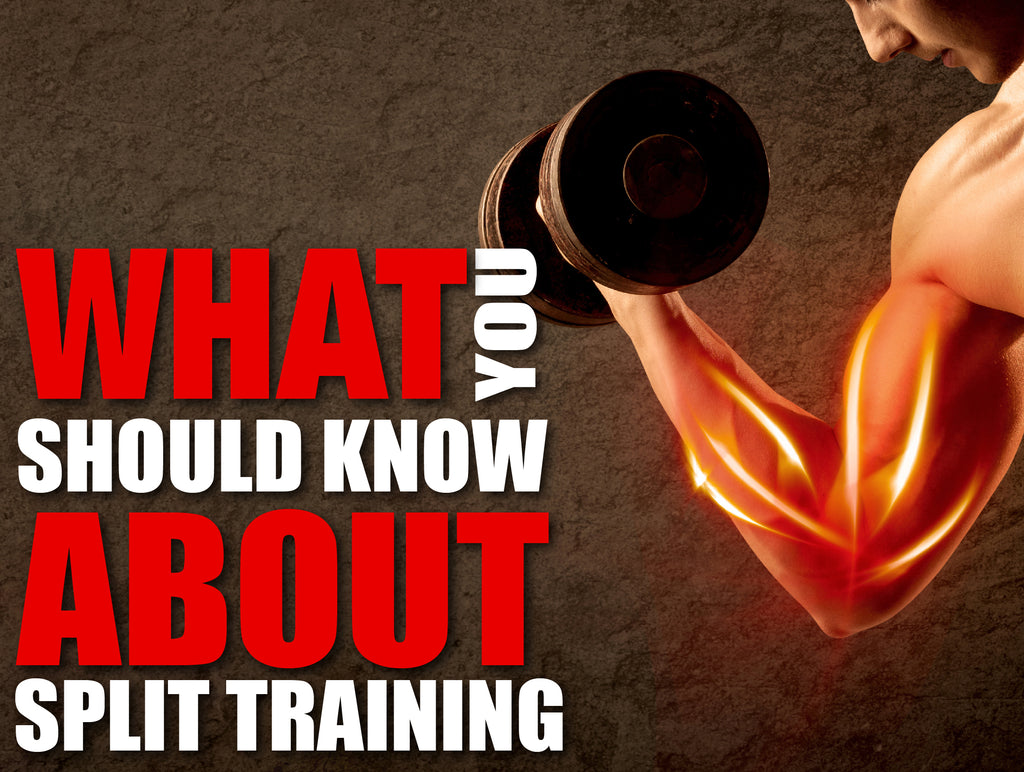 The ongoing debate about how to train and which is the best way to train, is a debate that will always have many different answers and opinions. There is no finite rule when it comes to training. Each person does aht works fr them according to their bodies, the amount they go to gym, their time available and their end goals. Ouraim is to look at al different training methods and break them down to see their benefits. Split training is the training method i stick to, meaning i seperate different body parts and focu on them each day individually.
So split training could be dividing your training into upper body and lower body, or it could be seperating your training into legs, back, biceps, triceps, shoulders and chest for a 5 day training week. I divide my training into individual body parts. The reason for this is that I like an intense training session for a body part where I am focussing on full concentration of a muscle group. This means breaking down the muscle group fully and then allowing sufficient rest days for the muscle to recover. This focuses on optimal growth for the muscle group pushing it to the limit and then allowing the rest that muscle group needs. I try to seperate the harder days such as back and legs so that I am not training them one after the next as i find after a hevy back session my lower back needs the rest and squats are not the right thing for me. So i will focus on a session such as back, then chest, then shoulders, then legs, then arms, then hopefully a well needed rest day.
Split training obviously has many benefits focusing on one body part as a time and then allowing rest. Some people like to train 2 body parts together which can also work very effectively. Such as chest and shoulders. However, each person is different and with the type of training i do, that would be too much to put my body through and would probably take me over two hours. Always know what is best for your body and what works or you. Try different routines and check your progress. Notice what your body responds to. Something like split training may not be right for a beginner looking to just get started and feel healthy. But for the die hard trainers, split training is ideal to push each muscle group to the limit and force growth.
---